Logbullet (6×8 driven) in above video does not have any accessories, that is just base machine. If you want to have something extra – you can have several accessories:
All prices without IVA and sold together with Logbullet.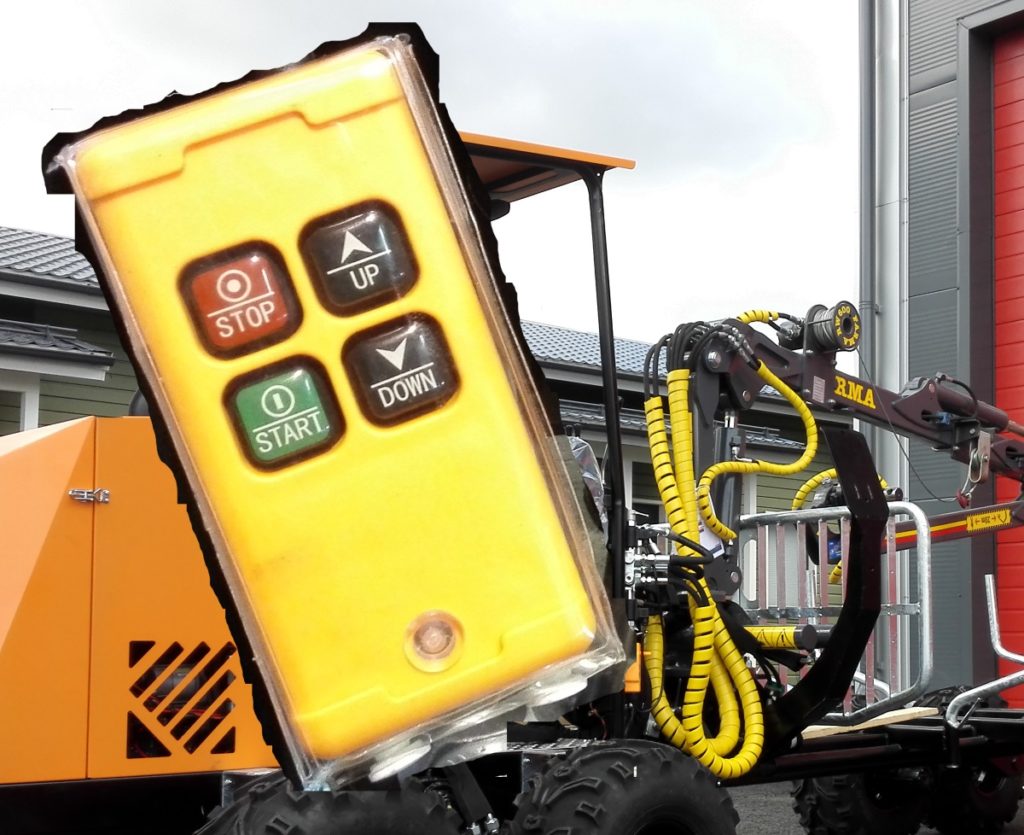 Farma RW600 winch with price 1325 euros. Please watch sample video how Farma winch operates in Logbullet.
Load area extension 275 euros. Logbullet load area is normally 2.5 meters long. That is perfect for 3 meter long wood. If you want to transport longer logs (maximun 5.5. meters) , you can use load area extension.
Bended wood holders are alone 45 euros per unit. Load area extension includes two bended wood holders.
Extra hydraulic output valve 325 euros.
Crane upgrade from 3.8 meters to 4.2 meters model with hydraulic extension. Upgrade cost is 525 euros. Upgrade gives machine extra weight 24kg.
You have to order also valve update (below) with crane update.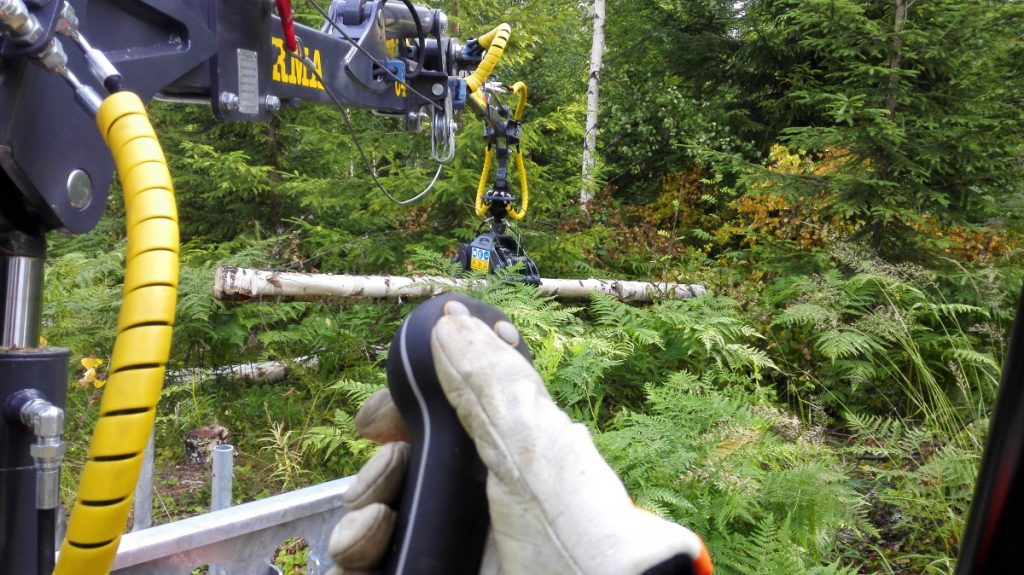 With electrical valve you can operate crane with two joysticks. Grapple and crane extension (accessory) are operated with buttons. Valve upgrade cost 925 euros extra.
You do not need extra hydraulic output valve with electrical valve, thera are two outputs ready in electrical valve.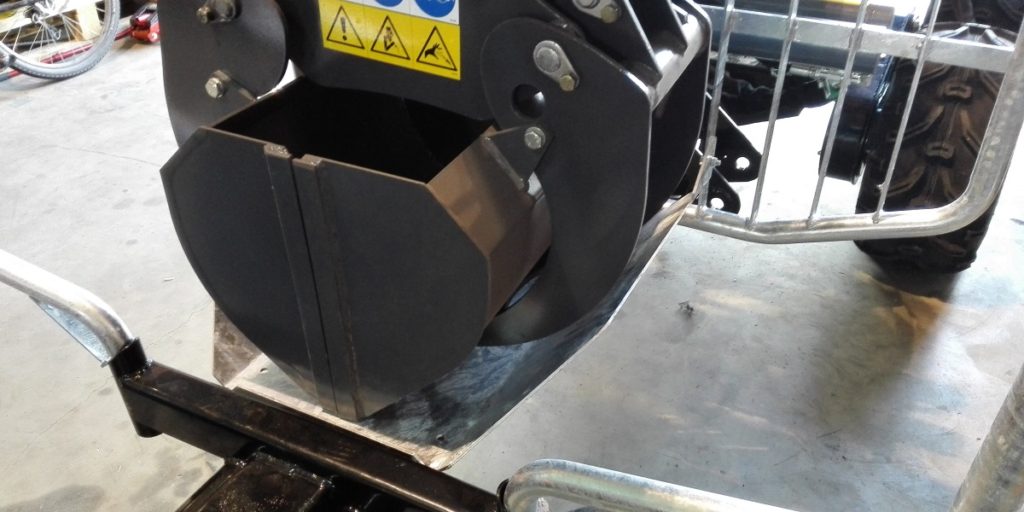 Insert buckets to grapple 225 euros. Please see video how to use insert buckets.
Small biojack 110 energy grapple 1810 euros. There is short video about how BioJack 110 energy wood grapple works.
Tipping body for Logbullet. Price is 2275 euros and maximun load 1000kg. Please check video for tipper body.
Logbullet price is Finland ( Kalkkikiventie 18, 04300 Tuusula, Finland). For delivering machine to other counties and warranty issues – please contact us by email info ATlogbullet.com